---
Title:
---
---
Project Details:
---
---
Description:
---
Role: Visual Direction, Research, Layout Design, Binding

Tools: Figma, Illustrator, Indesign, Photoshop



Sneaker culture, a thriving subculture centered around sneakers as fashion items, is embraced by a community that collects, trades, and wears them for self-expression and investment. Among the influential figures, Tinker Hatfield stands out for revolutionizing the footwear industry and leaving an enduring impact. Regarded as a visionary comparable to basketball legend Michael "Air" Jordan, Hatfield's journey and legacy are celebrated in a special publication. This publication delves into the creative process, significance, and innovation behind five of Hatfield's iconic sneaker designs, offering insights through sketches, prototypes, original text, and Nike archive treasures, ultimately revealing the inspirational framework that underpins beloved sneaker creations.

---
Design Process:
---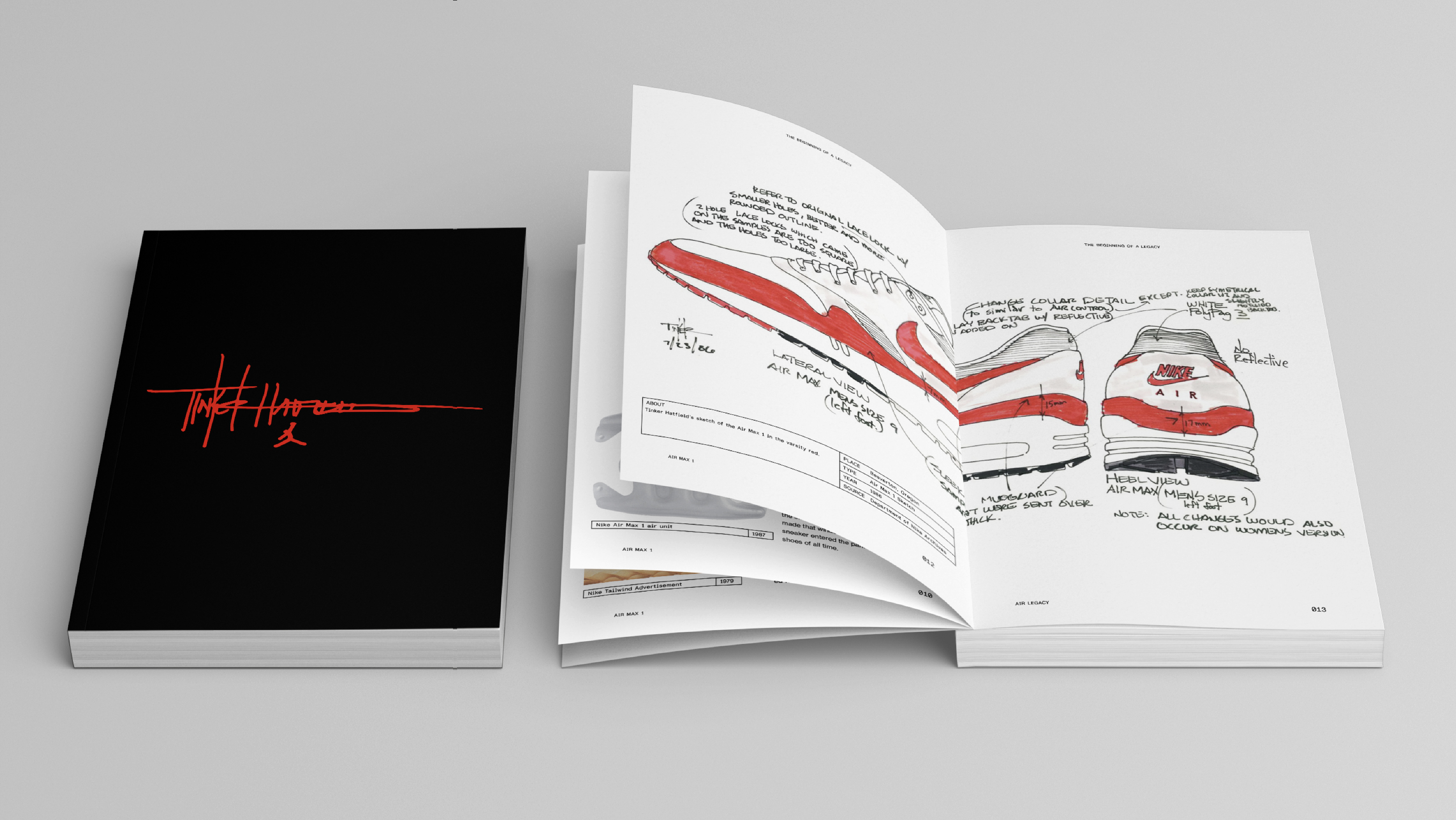 ---
Design Process:
---
Behind the Sole

Embarking on a journey within the realm of sneaker culture, I navigated the evolution of sneakers beyond their utilitarian origins, driven by Tinker Hatfield's insight that they embody narratives beyond aesthetics. Rooted in the intersection of history, culture, and technology, my design process sought to decipher how these elements converge in sneaker design. Guided by questions on the influences of past, present, and future, and the synergy between story and form, we aim to unveil the profound stories that define sneaker design in our multifaceted contemporary landscape.

---
Soleful Creation

The publication's design process was guided by the intention to deeply immerse readers in the rich narratives of Tinker Hatfield's iconic sneaker designs and their multifaceted significance within sneaker culture. It achieves this by blending curated content from various web sources, personal collections, and interviews with enthusiasts, shedding light on the design evolution through sketches, prototypes, and archives, as well as the intangible inspirations that influenced them. Ultimately, the publication serves as a captivating gateway into the dynamic realm of sneakers, appealing to collectors, design enthusiasts, and those in search of creative inspiration.


---
Tinker Hatfield: Air Legacy
---
---
---
---
---
---