---
Title:
---
---
Project Details:
---
---
Description:
---
Role: Visual Direction, Branding, Icon Design,

Tools: Illustrator, Photoshop, Figma Indesign, Procreate




A collection of symbols crafted for the Museum of Pop Culture, also recognized as MoPOP, stands as a unique non-profit museum on the planet. Situated in Seattle, MoPOP is committed to exhibiting the iconic contemporary art and artifacts that represent pop culture. The set of symbols was meticulously created to enhance the promotion of the Infinite Worlds of Science Fiction Exhibition. With a commitment to upholding MoPOP's mission statement, I created a series of 14 icons that perfectly capture the essence and liveliness of beloved fan memorabilia.

---
Design Process:
---
---
Design Process:
---
Reimagining Sci-fi Heroes

At the very start for this project, I undertook a journey rooted in a deep understanding of the Museum of Pop Culture's mission and significance. I began with extensive research into the museum's ethos, striving to align my creative direction with its core values. As I delved deeper, I explored MoPOP's diverse range of exhibitions, carefully curating from the list until I selected the "Infinite Worlds of Science Fiction" showcase, driven by the goal of revitalizing an overlooked exhibition and making it more appealing to a wider audience.
---
Designing MoPOP's Icons

The design process centered on meticulously selecting graphic styles, ultimately leading to a versatile minimalist aesthetic suitable for various mediums like posters, wayfinding systems, clothing, and collectibles. This strategic choice allowed for the seamless integration of 14 unique icons into promotional materials, creating a cohesive visitor experience. Inspired by the sci-fi genre's vibrant color palette, derived from the museum's film selections, I condensed these hues into a compact yet evocative range, infusing the icons with life while aligning them with the exhibition's thematic essence.
---
Museum of Pop Culture: Sci-fi Heroes
---
---
---
---
---
---
---
---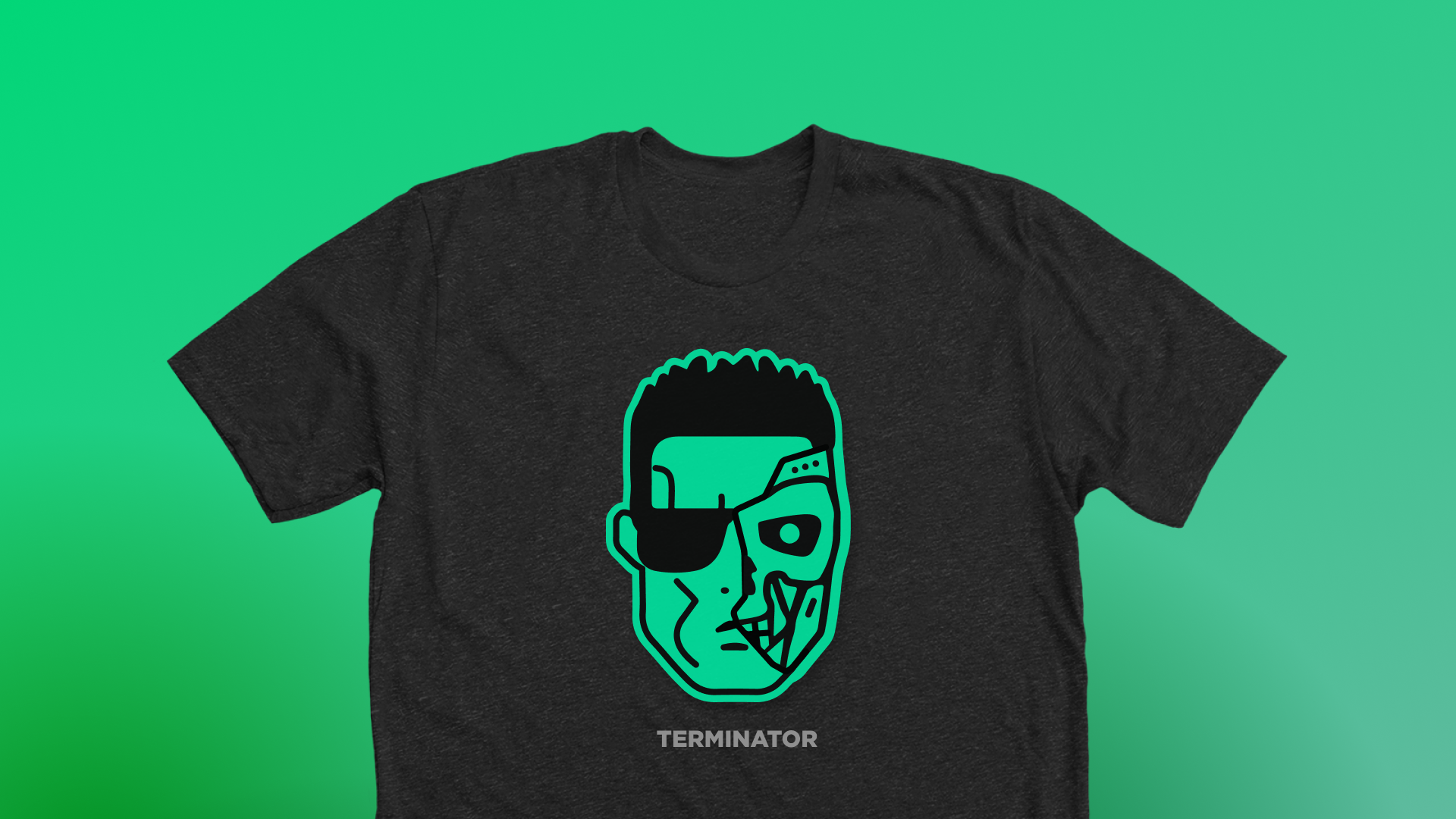 ---
---